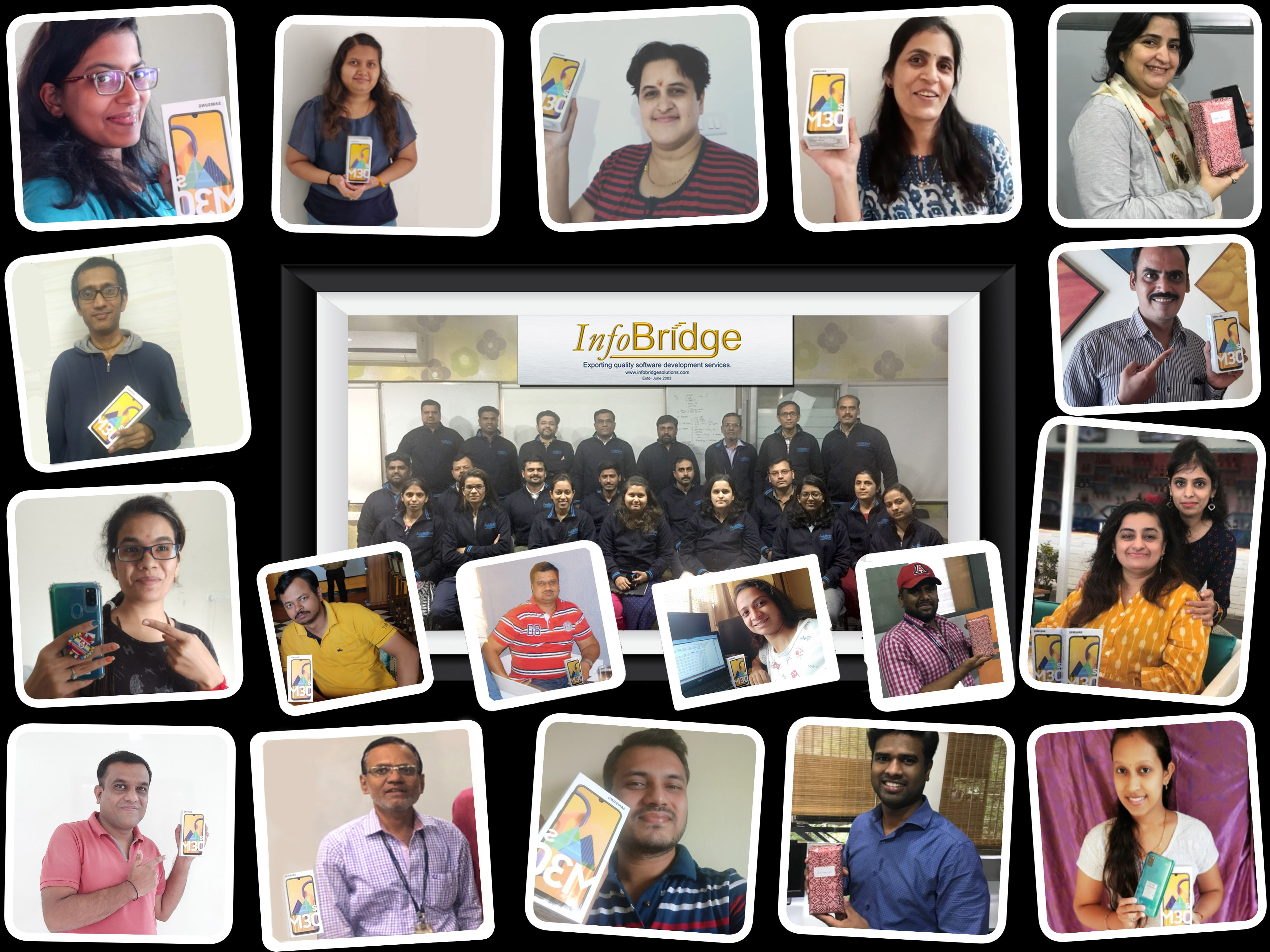 Each one of us received a gift box wrapped beautifully.
We kept guessing what kind of gift it could be in the time of pandemic when all the news channels were flashing the devastating impact of the Covid19 on our economy…Perhaps, something special was planned for InfoBridgians!
Glow on faces increased to see a new smart phone, Samsung Galaxy M30s 128GB. Thoughtfulness was seen in including accessories like matching mobile cover and screen guard too.
 Every year, we celebrate our foundation day by going out for a day picnic.
 This year it was not possible since we have been working from home but "InfoBridge" surprised us with such an expensive and amazing gift. It just fits right into the daily routine and makes life easier. It is like a token of love and the reason for a cheerful smile keeping the employees happy and full of positive energy.
Thank you for incredibly thoughtful and lovely gift. 
CHEERS !! Stay Positive, Stay Safe!