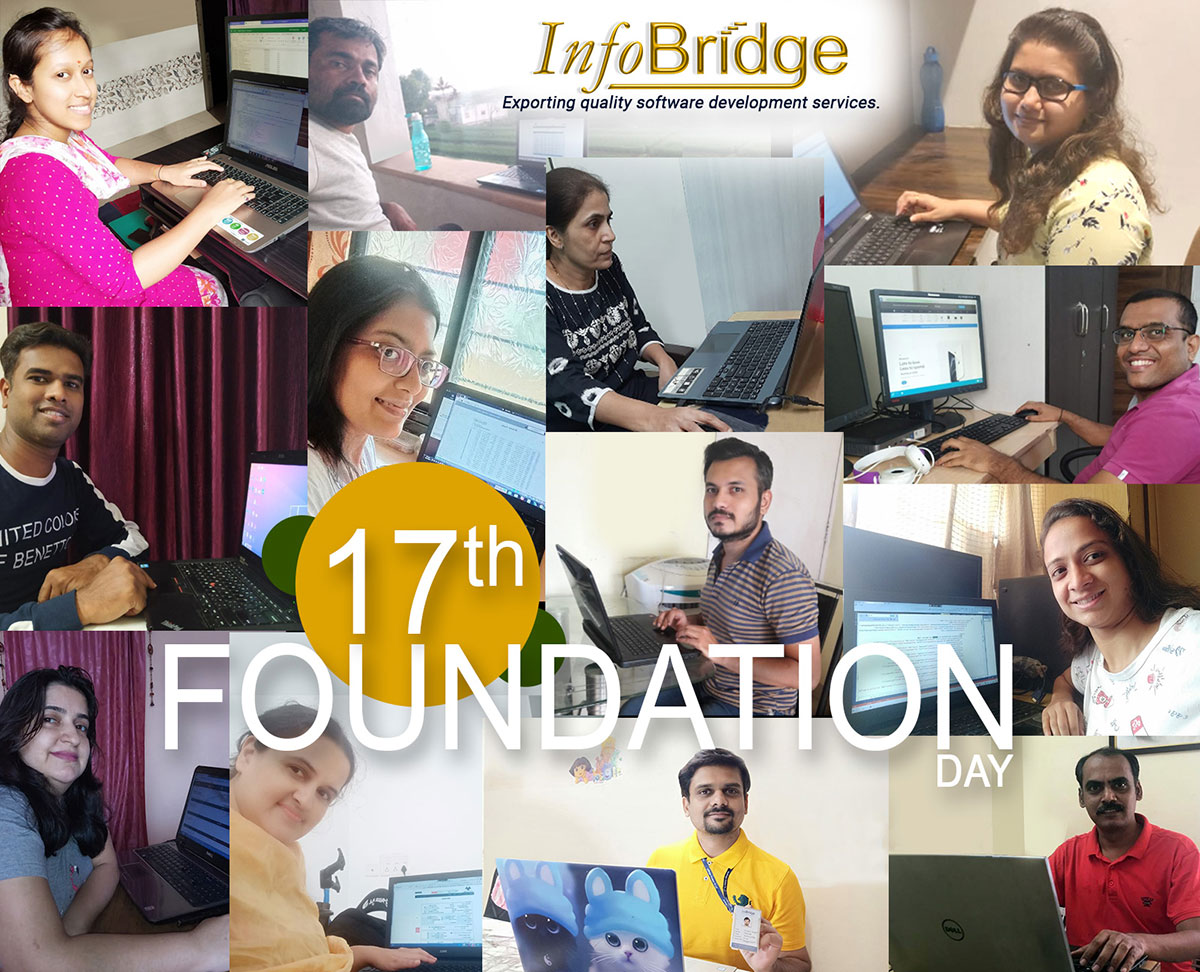 Congratulations to InfoBridgians on this occasion, we are like an extended family.
This anniversary is different than before. We all are enjoying working from home and managed to make WFH more productive and secure with our client centric and quality oriented approach.
Thank you for being a part of this wonderful journey of 17 years and many more years of success and innovations to come. Persistence is the key!