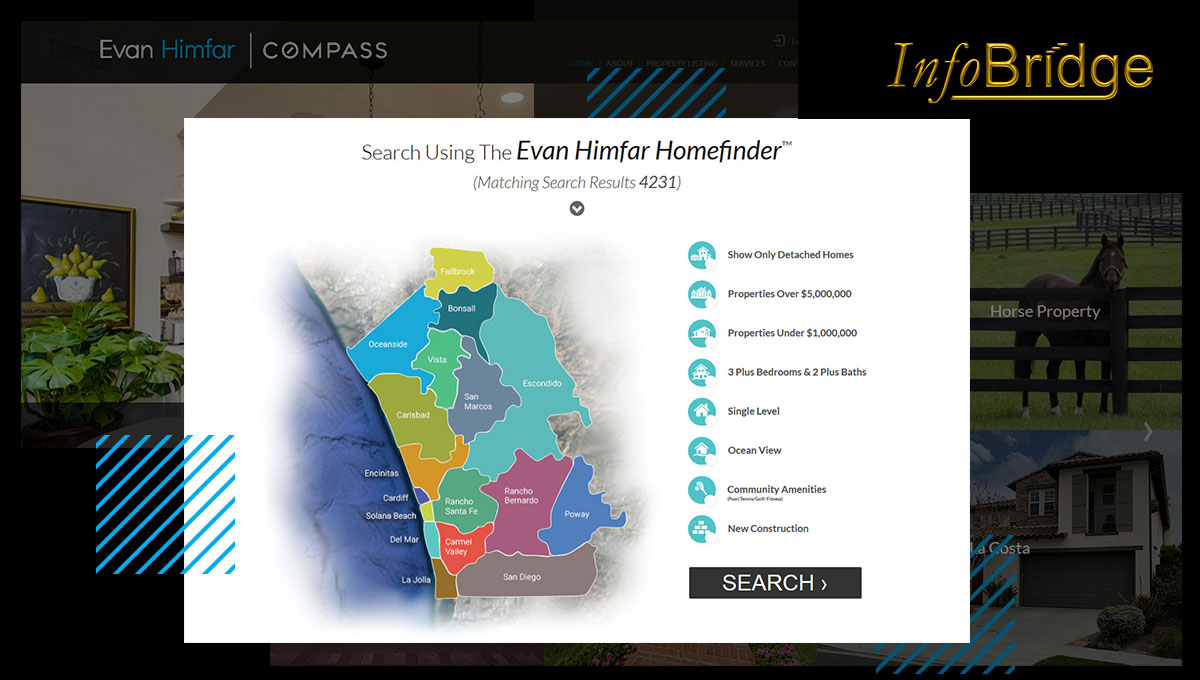 "San Diego has always been my home. The more I travelled, the more I missed the white-sand beaches, meandering scenic coastal drives, and of course the weather- I bet it's 73 degrees with spotted clouds today," says Evan Himfar a dedicated real estate professional who knows the local markets very well. The web platform helps to sell, buy or rent the properties, even calculates mortgage using an integrated calculator.
InfoBridge takes pride in releasing www.himfar.com having a LAMP architecture, there is an exclusive feature for interactively selecting a real estate area over the displayed map.
Our client's success is our primary goal. The key is in believing and listening to the ideas explained by Evan and then transforming those ideas into an appropriate technical solution that works and proves to be economical, it saves recurring costs by avoiding several 3rd party components.
For more details, please visit the website: www.himfar.com