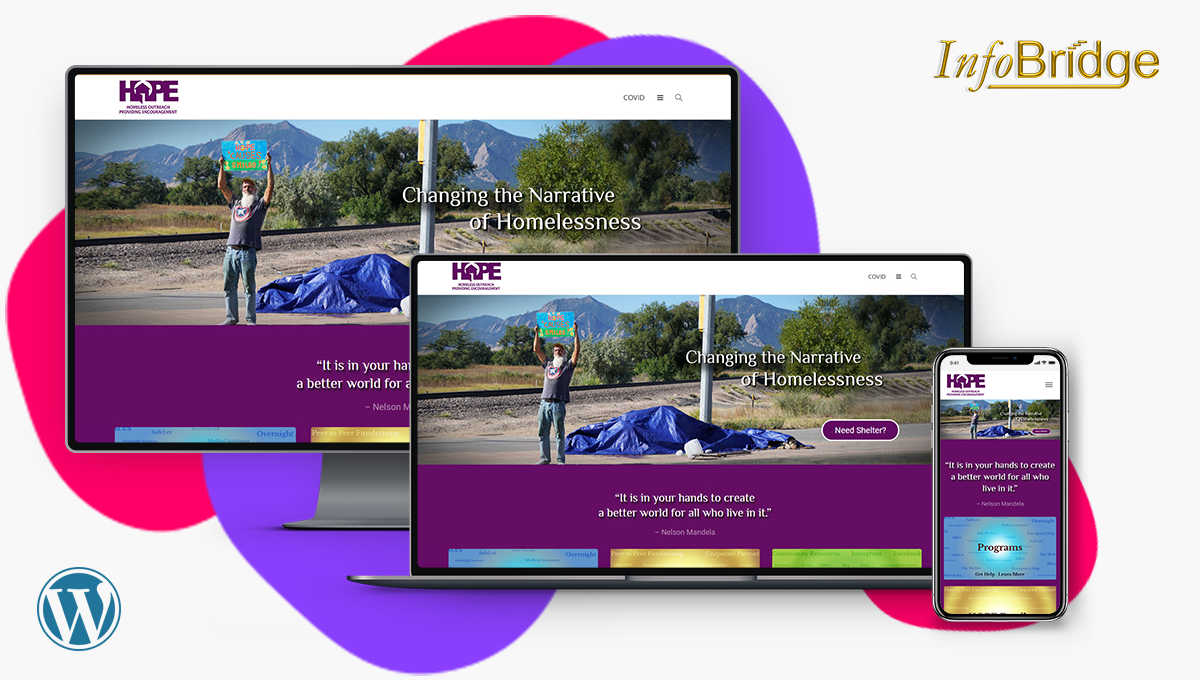 It is a beautiful experience for InfoBridgians to continue supporting various charitable organizations and non-profits all over the world while endorsing a good human culture.
"It is in your hands to create a better world for all who live in it. "
– Nelson Mandela
HOPE is the only street outreach and year-round emergency short-term shelter option for the homeless community in Longmont that offers supportive follow-through services. Its mission is to provide life-sustaining services and programs focusing on dignity, empowerment and self-sufficiency.
Using virtual meetings and web-conferencing tools for requirement analysis and fine-tuning the scope of work while skilfully iterating over different ideas InfoBridge team has completed a reliable, responsive and mobile-compatible website for HOPE using modern trends and launched it on time as expected. www.hopeforlongmont.org