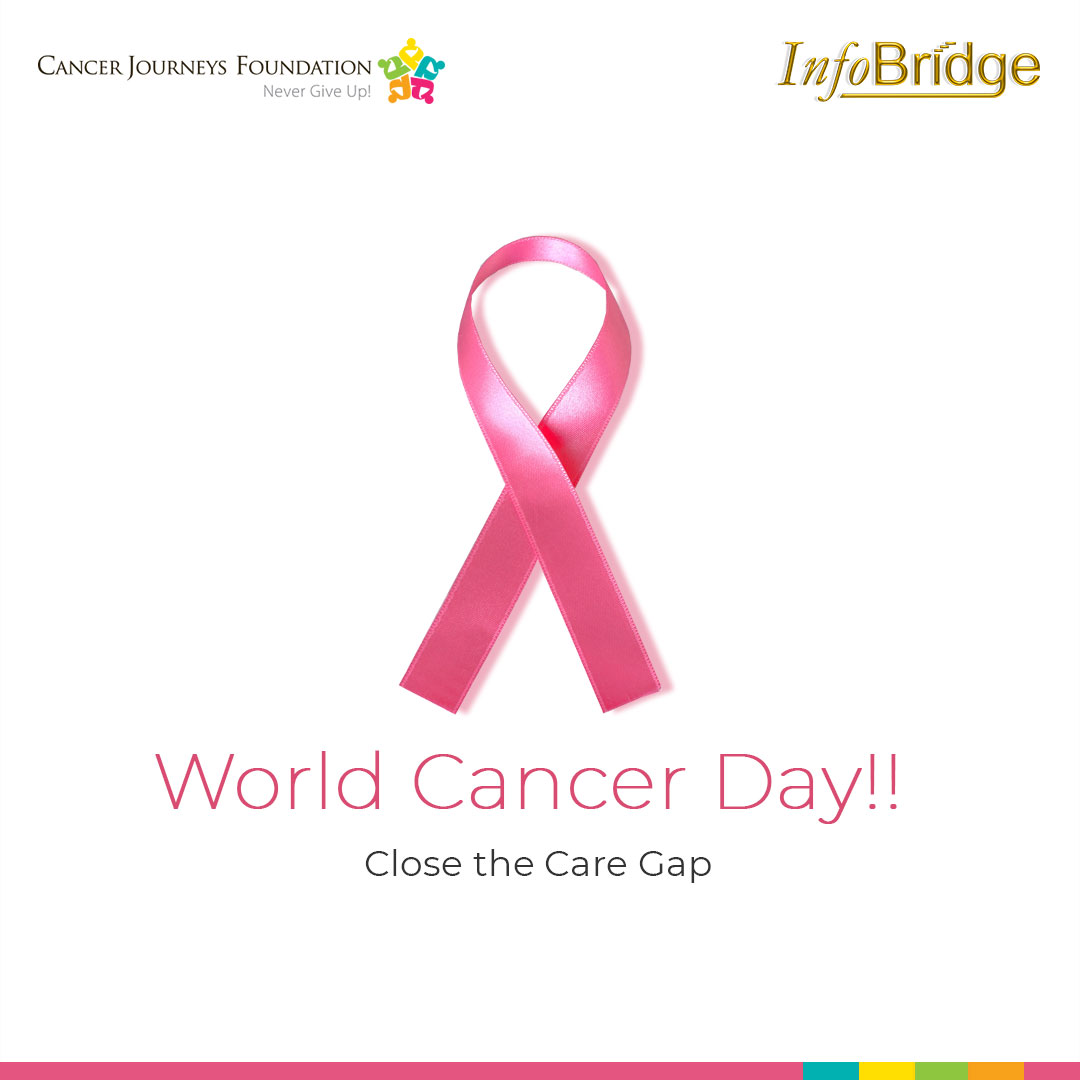 On this Day, let's promise to never surrender or let anyone else surrender to this disease.
The team at InfoBridge has been working with non-profit charity organizations dedicated to reducing the cancer death toll like Cancer Journeys Foundation, USA that help people by spreading awareness among them and educate them about cancer.  https://cancerjourneysfoundation.org/
The World Cancer Day 2022-24 theme is "Close the Care Gap".
Read more: https://www.infobridgesolutions.com/news-and-events/prostatetrackerapp-developed-by-infobridge-solutions