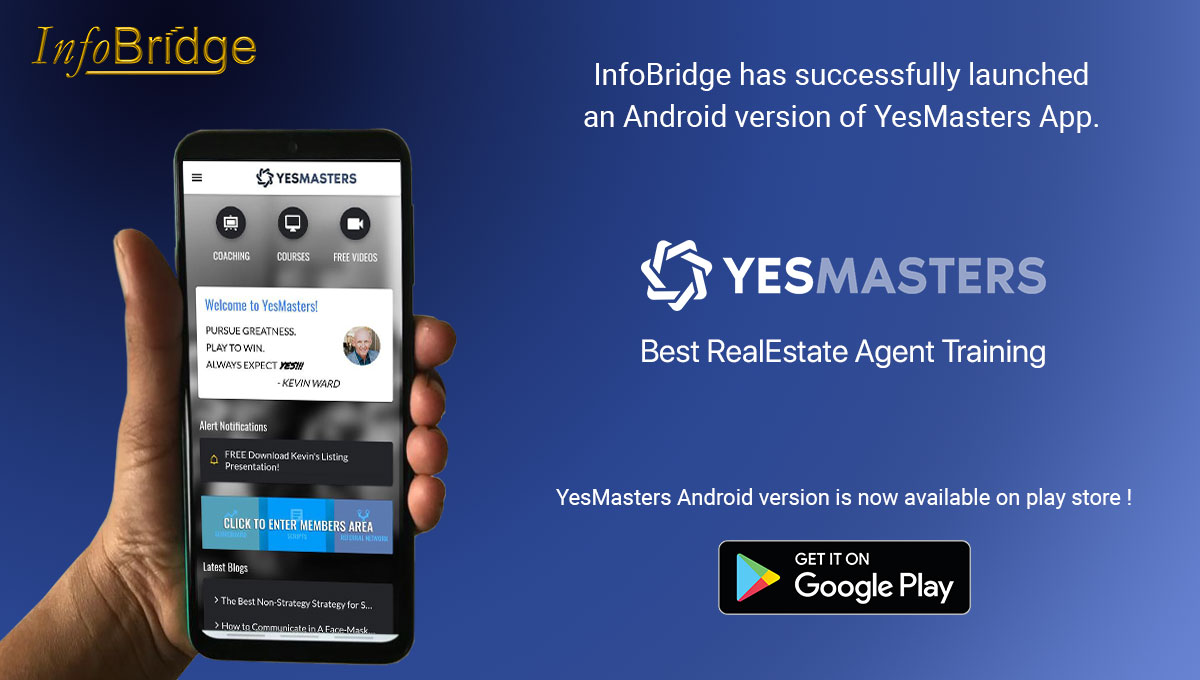 InfoBridge launches Android version of the YesMasters App. It is now available at Google play, https://play.google.com/store/apps/details?id=com.yesmasters.yesm
Now Android users can enjoy the app along with the Apple users. There was a challenge to launch the app in a short time span. Team took that challenge and kept their words.
We are happy to announce that the App is live at Google Play.
YesMasters App is for #RealEstateAgents and is aimed serving YesMasters Training Courses, Coaching and Videos. App helps Agents to set their Annual Goals and Track their performances on daily basis. App has built-in #GeoMapping features. Script module helps to look for appropriate script to present. App facilitate Agents to search and identify other agents.
Know more about YesMasters at https://yesmasters.com/