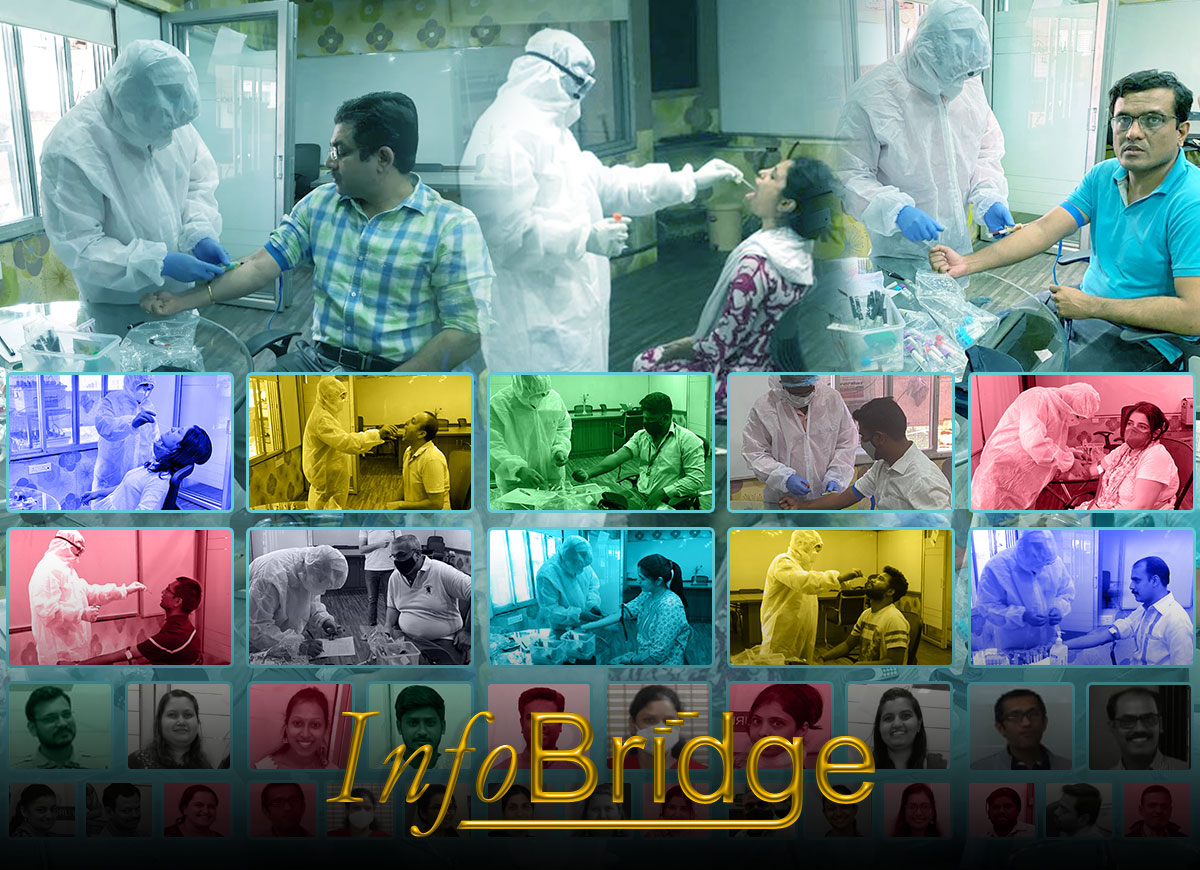 With continuously changing circumstances the concept of health and well being is also evolving. Every year, InfoBridge conducts annual health check up as several studies demonstrate a high detection rate of abnormalities in apparently healthy individuals and the prevention is better than cure.
This pandemic is inducing fear, anxiety and stress. Anyone having mildest symptoms is also likely to be covid positive. We have included COVID related tests along with the comprehensive health check ups.
InfoBridge has tied up with AG Diagnostics, Pune (the first private lab to get approval from ICMR)
Medical staff visits InfoBridge offices for tests and it becomes convenient for everyone.
Perhaps, the Health check up at InfoBridge is not about verifying the absence of pathogens or presence of antibodies. There's a strong support system of InfoBridge family, mental, physical and financial support as required.